Downloads
Music Player
Feature Screenshot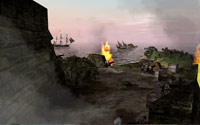 More screenshots »
Modding Instructions

9th October 2009:
Modding part 6.
This time we learn how to translate the East India Company to your own language.
Read more »
Designer's Blog

15th July 2009:
Naval warfare, part II.
Lead designer Kim Soares takes the helm of a frigate and shouts: "Port side, FIRE!"
Read more »
Sign up for EIC Newsletter

Keep yourself posted on the latest news about East India Company.
Email-address:
Sign up for Paradox Newsletter

Sign up for the Paradox newsletter, and get all the news directly from Paradox Interactive.
Email-address: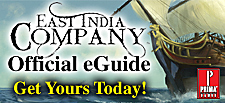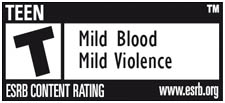 East India Company manual
Here you can download the manual for East India Company in PDF format. Please choose your language below. You need Adobe Reader to view the manual.
Download the Manual
English Manual
German Manual
French Manual
Spanish Manual