Game Info
Overviews
East India Company
Pirate Bay
Privateer
Designer's Cut
Battle of Trafalgar
Collection
Ship Introductions
Designer's Blog
Developer's Video Diary
Modding Instructions-series
Music Player
Feature Screenshot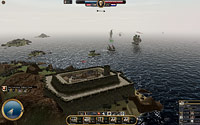 More screenshots »
Modding Instructions

9th October 2009:
Modding part 6.
This time we learn how to translate the East India Company to your own language.
Read more »
Designer's Blog

15th July 2009:
Naval warfare, part II.
Lead designer Kim Soares takes the helm of a frigate and shouts: "Port side, FIRE!"
Read more »
Sign up for EIC Newsletter

Keep yourself posted on the latest news about East India Company.
Email-address:
Sign up for Paradox Newsletter

Sign up for the Paradox newsletter, and get all the news directly from Paradox Interactive.
Email-address: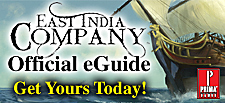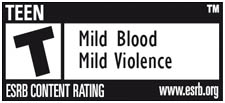 Ship Introduction - East Indiaman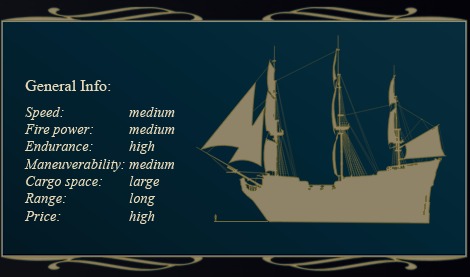 East Indiamen were designed out of the experiences gathered from long and arduous voyages to India. This class of ships were the largest merchant vessels around, measuring between 1100 and 1400 tons. From 1602 until the end of the 18th century, at least 1461 ships of this type voyaged around, transporting spices, tea and china from Asia to Europe. The East Indiaman was not solely designed for trading purposes though, these ships were well armed to defend themselves. They were often even painted to resemble warships, and actually they were as close to warships as they were to merchant ships.