Gallery
Screenshots
Concept Art
Videos
Music Player
Feature Screenshot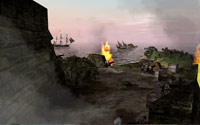 More screenshots »
Modding Instructions

9th October 2009:
Modding part 6.
This time we learn how to translate the East India Company to your own language.
Read more »
Designer's Blog

15th July 2009:
Naval warfare, part II.
Lead designer Kim Soares takes the helm of a frigate and shouts: "Port side, FIRE!"
Read more »
Sign up for EIC Newsletter

Keep yourself posted on the latest news about East India Company.
Email-address:
Sign up for Paradox Newsletter

Sign up for the Paradox newsletter, and get all the news directly from Paradox Interactive.
Email-address: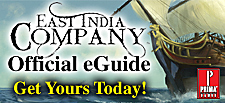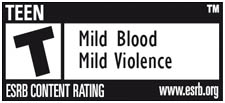 Maritime Museum video
Tour the Maritime Museum Vellamo with Game Designer Aaro Sahari.
When not hard at work on East India Company, Game designer Aaro Sahari spends his free time working as the maritime curator at the Kotka Maritime Museum Vellamo. His unique touch and knowledge of the era bring a level of authenticity to East India Company that is visible throughout the entire gaming experience.