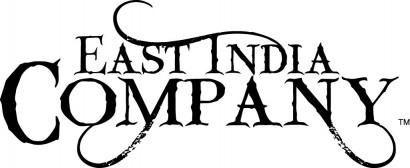 Free Add-On Announced for East India Company
Control the Vast Ocean Like Never Before with EIC "Designer's Cut"
NEW YORK – October 7, 2009 - In its continuing efforts to deliver the ultimate gaming experience to PC gamers, Paradox Interactive and Nitro Games today announced a "Designer's Cut" update for the hit naval strategy title, East India Company. Based on ideas from the game's developers, as well as feedback from the loyal East India Company community, the development team has gone to great lengths to ensure that players of East India Company experience everything they could possibly desire as they assemble the strongest naval empire to sail the seas.
The free add-on introduces a vast amount of enhancements for improved gameplay, including new port views, the ability to fight tactical battles on island environment, providing completely new tactical elements, the introduction of multiplayer modes "Beehive" and "Breakthrough", history graphs to help track long term progress, and many more new features to make East India Company a deeper experience than ever before.
"In 'Designer's Cut', we made several improvements to the original game to make it even better," said Kim Soares, lead designer for East India Company. "Some features were chosen from the ideas presented to us by the East India Company community. This kind of feedback from the active players is invaluable, as they have spent hundreds of hours playing our game and know it inside and out."
The East India Company Designer's Cut will be available for download on October 27. Starting today, East India Company is also available at a reduced price of $ 29.99/€29.99 in retail and via digital download.
For more information on East India Company or upcoming expansion East India Company: Privateer, please visit the official East India Company website at http://www.eic-game.com.